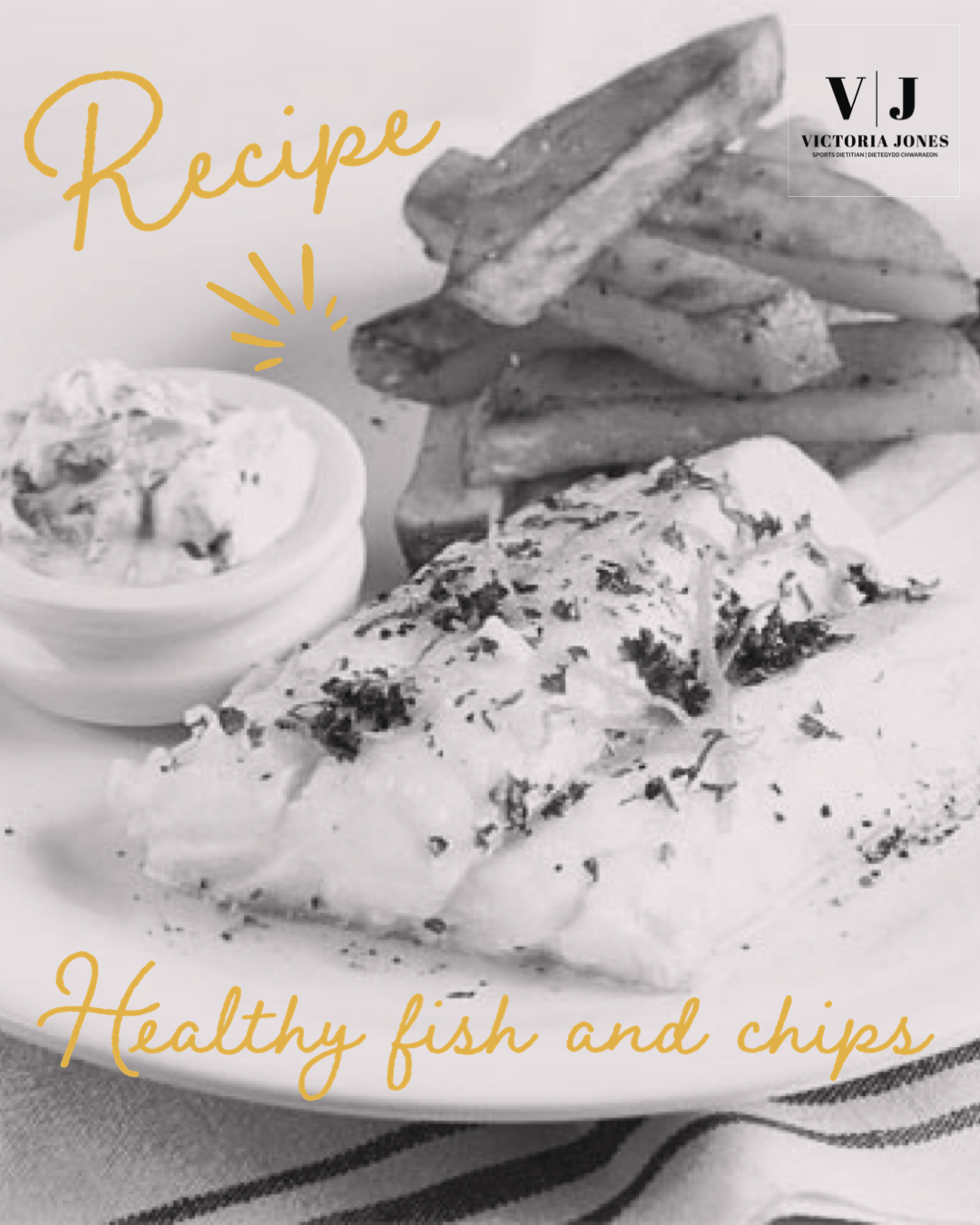 Healthy fish 🐠 and 🍟 chips with tartare sauce
Ingredients
450g potato
2 tbsp plain flour
1 lemon
1 bunch flat leaf parsley
25g panko breadcrumbs
30g capers
60g light mayonnaise
2 sea bass fillets or fish of choice
1 avocado
Olive oil
Method
Heat your oven to 220 degrees
Pour a glug of oil into a baking tray and pop in the oven
Cut your potatoes into 2cm wide chips (don't peel as this retains the fibre)
Boil the potatoes for 4-6 mins
Drain, sprinkle with flour and salt then pop in the hot baking tray coating in the oil for 25-30mins
Zest and halve the lemon
Finely chop the parsley (stalks and all) and put half in a bowl with the lemon zest
Add the breadcrumbs and 1 tbsp oil and season
Finely chop the capers and put in another bowl with three quarters of the mayo and the remaining parsley. Mix together and season to taste
Lay the fish skin side down on a lined baking tray. Spread the remaining mayo evenly over the flesh. Spoon the breadcrumb mixture on top and press down with a spoon. Drizzle with oil and when the chips are about halfway through cooking bake on the middle shelf for 10-15mins until the crumbs are golden and the fish is cooked.
Halve and stone the avocado. Chop into 2cm chunks and pop into a large bowl. Squeeze in half the lemon juice and 1 tbsp oil, season with salt and pepper and a pinch of sugar and stir.
Serve the fish and chips with a dollop of tartare sauce and a lemon wedge. Pop a salad on the side or vegetable of choice and enjoy.
VJ x