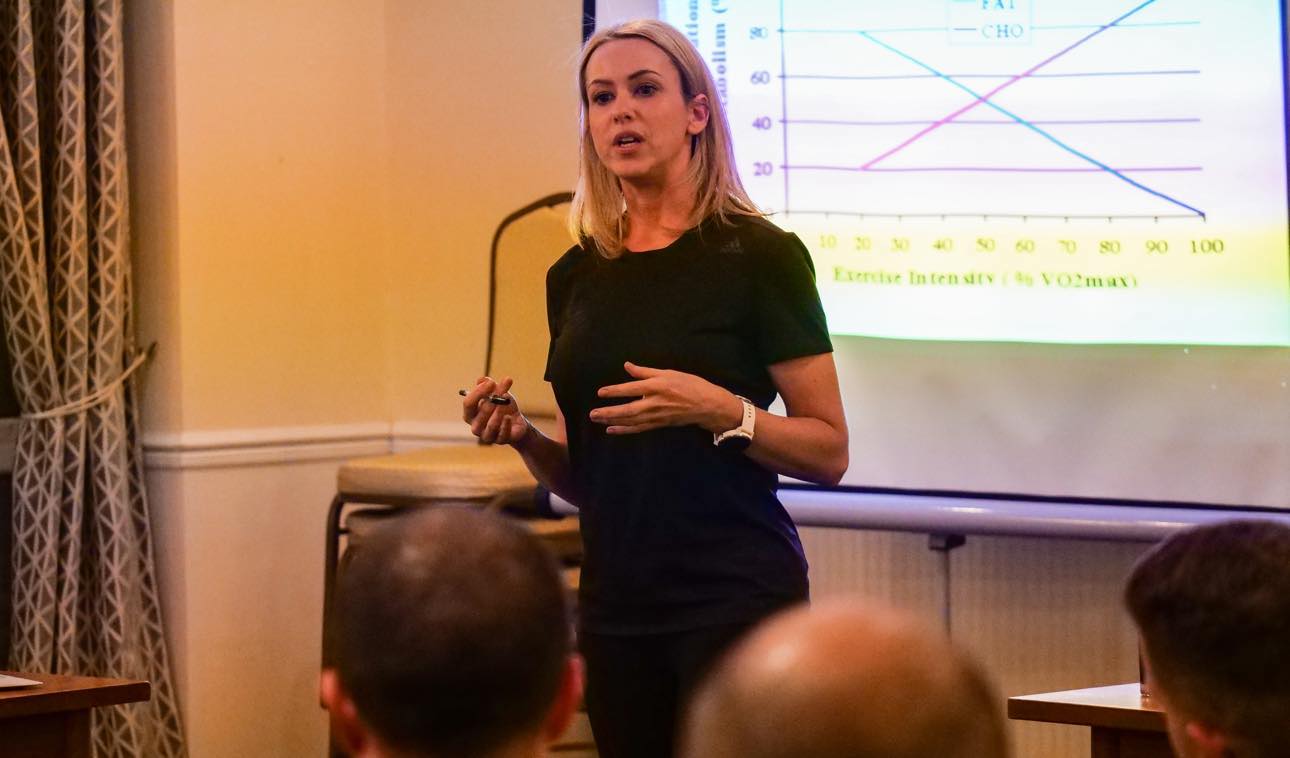 A great way to ensure your club is ahead of the rest.
Presentations can be tailored to meet specific club needs.
SPORTS CLUB PRESENTATIONS
Free discussion in advance to discuss club needs. Presentations cover the following (as a guide)
DAY TO DAY NUTRITION
How to build a performance plate
Performance Nutrition
Performance Nutrition Triangle
Key Macronutrients
Carbohydrate, protein, fluid. Iron, calcium and vitamin D.
FUELLING & HYDRATION ADVICE
Tailored advice on fuelling and hydration.
Preparing for Training
Preparing for training – What to eat?
Fuel for Training
What to fuel with during training (types of fuel – gels, drinks, bars etc)
How much fuel
How much to fuel with (including preventing common problems e.g. gastric problems)
Supplements
Supplements and Informed Sport
Recovery Workshop
Make your own recovery drink
Q & A
Questions and answer opportunity
SPORTS CLUB PRESENTATIONS
Packages vary – get in touch for more details