Chia pudding is a delicious and nutritious alternative to traditional puddings and snacks. Made with chia seeds, a superfood that is packed with nutrients, this recipe is perfect for those looking to boost their health and well-being. In this blog post, I'll be sharing a recipe for making chia pudding, as well as the key health benefits of chia seeds and how to include them in your diet.
Chia seeds are a great source of fibre, protein, antioxidants, omega-3 fatty acids, and many other essential nutrients, making them an ideal food for anyone looking to improve their health and fitness. Enjoy this chia pudding as a snack or to satisfy a craving for pudding!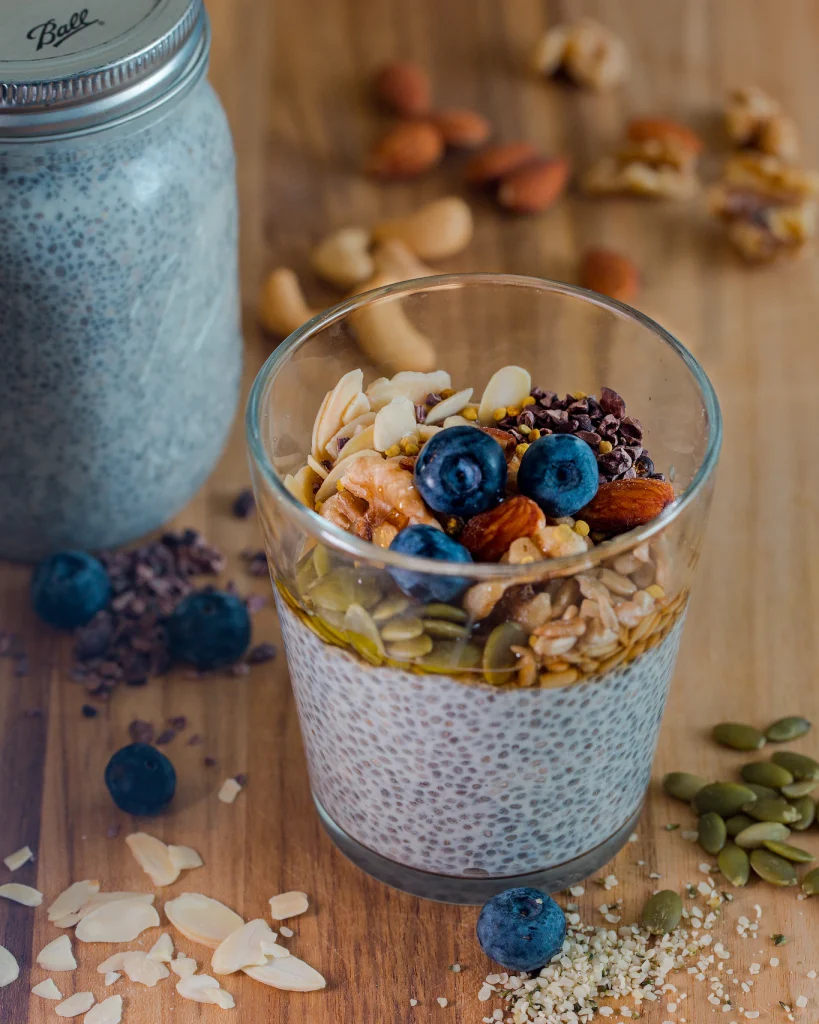 Chia Pudding
Ingredients
2 tbsp chia seeds
2tsp maple syrup
125mls milk of choice fruit of choice e.g raspberries or berries 
Method 
Combine the chia seeds, milk and maple syrup  cover and leave in the fridge for at least 8hrs 
Top with fruit or nuts and enjoy!